Our knowledge and vast experience of convergence is second to none. It enables us to provide truly innovative solutions for the secure transportation and delivery of information and communications in offices, across campuses, locally, regionally and internationally.
These solutions are delivered by focused lines of business and provide real world improvements to the way in which you operate and communicate. Improvements that benefit your stakeholders through increased productivity, reduced cost, enhanced competitive advantage and better customer service.
Prime – improving communications, increasing productivity, reducing costs.
What We Can Deliver to You
Infrastructure
A comprehensive portfolio of leading infrastructure products providing a highly manageable, secure, scalable and resilient end-to-end platform upon which Prime convergence solutions are delivered. This intelligent network foundation provides improved technology lifecycles and reduced ownership costs for customers.
IP Communications
To maximise investments customers have made in intelligent IP Networks , this line of business looks at ways to deploy telephony, messaging, contact centres and other complimentary applications to form a truly converged company. This has a marked impact on our clients businesses by improving customers service, sharpening business agility and speeding up return on investment.

Interactive Media
We view video technology as a specialised entity in its own right. This line of business provides video conferencing, video bridging and intelligent content delivery to provide complete, high performance and manageable video solutions. Our aim is to deliver measurable productivity gains and competitive advantage.

Information Delivery
Prime helps to drive down costs and ease management by providing centralised storage solutions . Once your data is stored and protected, Prime enables anywhere, anytime access to information and applications on any device quickly and securely. By increasing your mobility, you create a more agile organisation.

Security
The Prime security practice offers a complete range of security solutions that underpin every aspect of the Prime portfolio. These solutions include IDS, policy creation and management, penetration testing, vulnerability testing, fraud and risk management , investigation and digital rights management. These are essential solutions for safeguarding any organisations ICT systems.

Services
Prime offers tailored services under the PrimeCare name: Professional services, support Services and managed services. These compliment our solutions portfolio, including support & maintenance, consultancy, installation, training and bandwidth services. The result is a range of services that deliver tangible business benefits.

Web Development
End to end solution for publishers of content. We can develop, write, program, and design every element of your outward facing websites.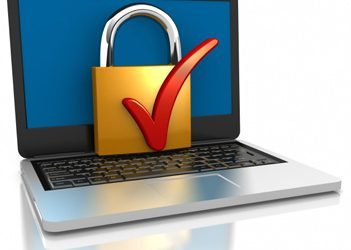 A complete range of essential security solutions that underpin every aspect of the Prime portfolio, safeguarding any organizations ICT systems
Prime Blueprints
A Prime Blueprint condenses our unique intellectual property, technology excellence, vendor relationships, and Prime's highly regarded support / operational services into clear value-laden business enabling propositions.
The value from communications and computing systems is now dependent on the creation of integrated multi-vendor solutions.
Prime Blueprints offer a clear strategy; whether it is remote working programs, collaboration and conferencing, advanced IP Telephony or Internet Security, to adopt and operate a range of highly beneficial advanced business communications solutions.
Blueprints are a unique series of A1 working plans, designed by Prime consultants to help you identify where advanced technologies assist your organisation, and they quickly and clearly lay out the key stages necessary for deployment and operations to realise the maximum results on investment.
Contact your Prime Sales or Technical Consultant today for a one-on-one Blueprint planning session.
Leading Web Developer for Emerging Online Industries